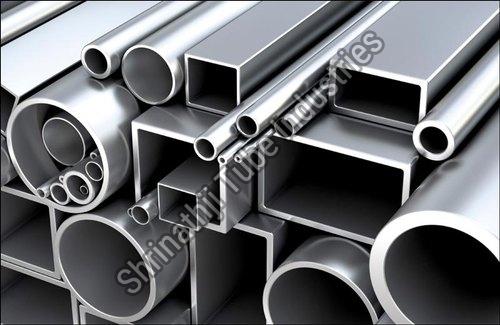 Stainless steel pipe is manufactured through a welding process or even extrusion. This welding process involves shaping steel into a pipe with a specified diameter and then welding the seams together to hold the shape. Whereas extrusion creates a seamless product that involves heating a steel rod and then piercing it through the middle to create a pipe like structure.
Some of the most common industrial and commercial applications of stainless steel pipe are as follows:
Food and breweries processing
Textile operations
Water treatment plants
Oil and gas processing
Fertilizers and pesticides
Construction
Pharmaceuticals
Automotive components
Benefits of using stainless steel pipe
Stainless steel is a highly versatile metal that can be used for a wide range of various applications. Wholesale Stainless Steel Pipe in Gujarat provides a range of benefits which makes this material valuable that offers great return on investment in future.
Appearance
Unlike other types of pipes like pvc, stainless steel pipes have a naturally shiny, sleek and elegant look. These modern exposed stainless steel pipes and fittings are an excellent choice for any commercial establishments in order to add an off-beat decor of the building. Many restaurants and cafés are now preferring to expose these pipes to give the modern and industrial decor.
Highly Durable
Whenever you install stainless steel pipes in your building structure, always remember you are buying a highly durable product that will last your space for decades as it will not weather easily. It is an extremely reliable metal due to its rust-free nature. This also means that it is low-maintenance as you won't be required to replace it for decades. These pipes can retain their appearance due to non-corrosive properties.
Environment-friendly
One of the best features of Stainless steel is that it is not a petroleum product. It doesn't need to be coated or lined with any materials at all, unlike other metals. Even if you are required to replace or dispose of stainless steel pipes, it is 100% recyclable, reducing the overall impact on the environment. The stainless steel scrap can be melted and produced into new metal which can be widely used in other various sectors.
Superior Corrosion resistant
The main antagonist of any metal piping is generally corrosion. The outer layer of steel, iron and concrete piping can deteriorate from soil and UV light. Also, the interior walls of pipes which are made from other materials can rust or damage through scraped areas. The corrosion resistance properties of stainless steel pipe gives it the advantage when it comes to applications for sanitary purposes like water delivery and even hospitals also.
Strength
Material like nickel, nitrogen or chromium can also be added to stainless steel in order to enhance its anti-corrosive properties. These pipes are strong and can easily handle extreme temperatures and high flow rates. The tensile strength of this metal allows it to be used in numerous commercial and industrial purposes.
Easily sanitizable
Stainless steel pipe has a natural resistance to oxidation that makes it suitable for chemical applications. It can be easily cleaned and sanitized using any form of chemical like propyl alcohol. This property of stainless steel makes it ideal for use in food & beverages and pharmaceutical industries.
If you have any requirement for piping material for any of your next future project then choose a stainless steel supplier in Gujarat to get the best quality product with great after sales services. There are many suppliers of stainless steel pipe in the market to meet the huge demand. Stainless steel pipe suppliers in Gujarat offer a range of sizes to meet your application requirements.
Some of the crucial aspects to be considered by these suppliers are as follows-
They should have a robust infrastructure and huge plant with high-tech equipment and support services that offers an ideal environment for quality products.
Their offered stainless steel pipe should be highly durable, anti-corrosive with excellent finish.
They should have a team of experienced professionals who ensure that customers receive supreme quality and innovative products every time they order.
They should upgrade their range of products on a constant basis in order to incorporate changing trends and developments in the industry.
They should have huge distribution channel partners all over the country to deliver products timely and also at competitive prices.
Their stainless steel pipes should be easy to clean and require less maintenance to achieve maximum customer satisfaction.
Therefore, it can be concluded that stainless steel pipe can be used for endless commercial purposes.