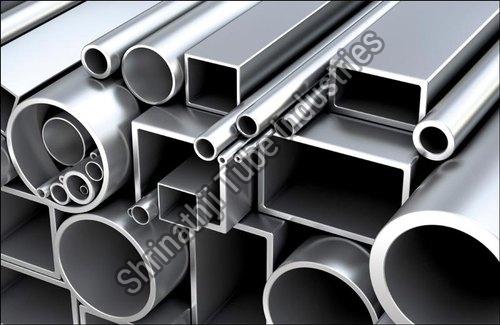 Stainless steel pipes are commonly used pipes for tubing purposes in various industrial sectors. These tubing pipes have today replaced the traditional plumbing pipes like plastic pipes, etc and have become an indispensable part of various industrial applications. There are numerous varieties of stainless steel pipes available in market space like seamless pipes, welded pipes and pipe flanges.

Stainless steel pipes are expensive than some other tubing pipes available in the market space however, these pipes have their own set of benefits. Listed below are few benefits of using stainless steel pipe.

Aesthetic Appeal
Unlike other tubing pipes like plastic pipes, stainless steel pipes have a sleek and attractive appearance. These modern pipes can also be left exposed in any building structure as they can add to the decor of the space, unlike other tubing pipes, that if left exposed give a place a shabby or rundown look.

Durable
Stainless steel pipe rates high on durability factor and will not weather easily. These pipes can last you a very long time due to their low corrosion, rust-free nature and can retain their appearance. These tubing pipes also require less support and have low chances of rust contamination.

Tensile strength
These tubing pipes are strong, impact-resistant and efficient to use in various industrial applications. These tubing pipes are also immune to tree roots, weather conditions, human error, etc. Therefore these are also cost-effective in long run.

Stainless steel pipes are also available in various diameters and tensile strength that allow these pipes to be used in both large and small spaces.

Environment Friendly
Stainless steel best feature is that these pipes are environmentally friendly and can be easily recycled. Once damaged or no longer in top condition these stainless pipes can be melted and turned into various metal pipes that can be used for a wide variety of applications in various business sectors.

Low Maintenance
Another benefit of using stainless steel pipes is that they can be cleaned easily and help maintain a level of hygiene in any environment. Due to its low maintenance, stainless steel pipes are the tubing choice for various business sectors that includes hospitals, the food industry, residential spaces, etc.

The above-discussed benefits are only among the few benefits of using stainless steel pipes. Stainless steel pipes are also available in numerous shapes like square, rectangle and round depending on the usage. If you are looking to buy stainless steel pipe, make sure that you checklist various pointers like length, finish, specification and grade before finalizing the stainless steel that best suits your tubing needs.

Several Stainless Steel Pipe Suppliers in Gujarat are renowned for offering high-quality stainless steel pipes at various grades and prices to their customers. You can also enquire about the after-sale services and other customer benefits from the stainless steel supplier that you have opted for. Browse through the customer reviews to know about the quality of products and services offered by different stainless steel pipe suppliers online before narrowing it down to the one you think suits your tubing need the best.
This entry was posted on October, 08, 2021 at 14 : 01 pm and is filed under Stainless Steel Pipes. You can follow any responses to this entry through the RSS 2.0 feed. You can leave a response from your own site.